Kiwi is a fruit, a rare bird and the nick-name of a New Zealander. There is a kiwi-bird in the Kiwi Lodge logo. Cord (owner) worked as a vet in New Zealand for 21 years and has returned to this farm in 2022. You will find pics and artifacts from kiwi country in every room.
The farms was built in 1785 and has been in the family since.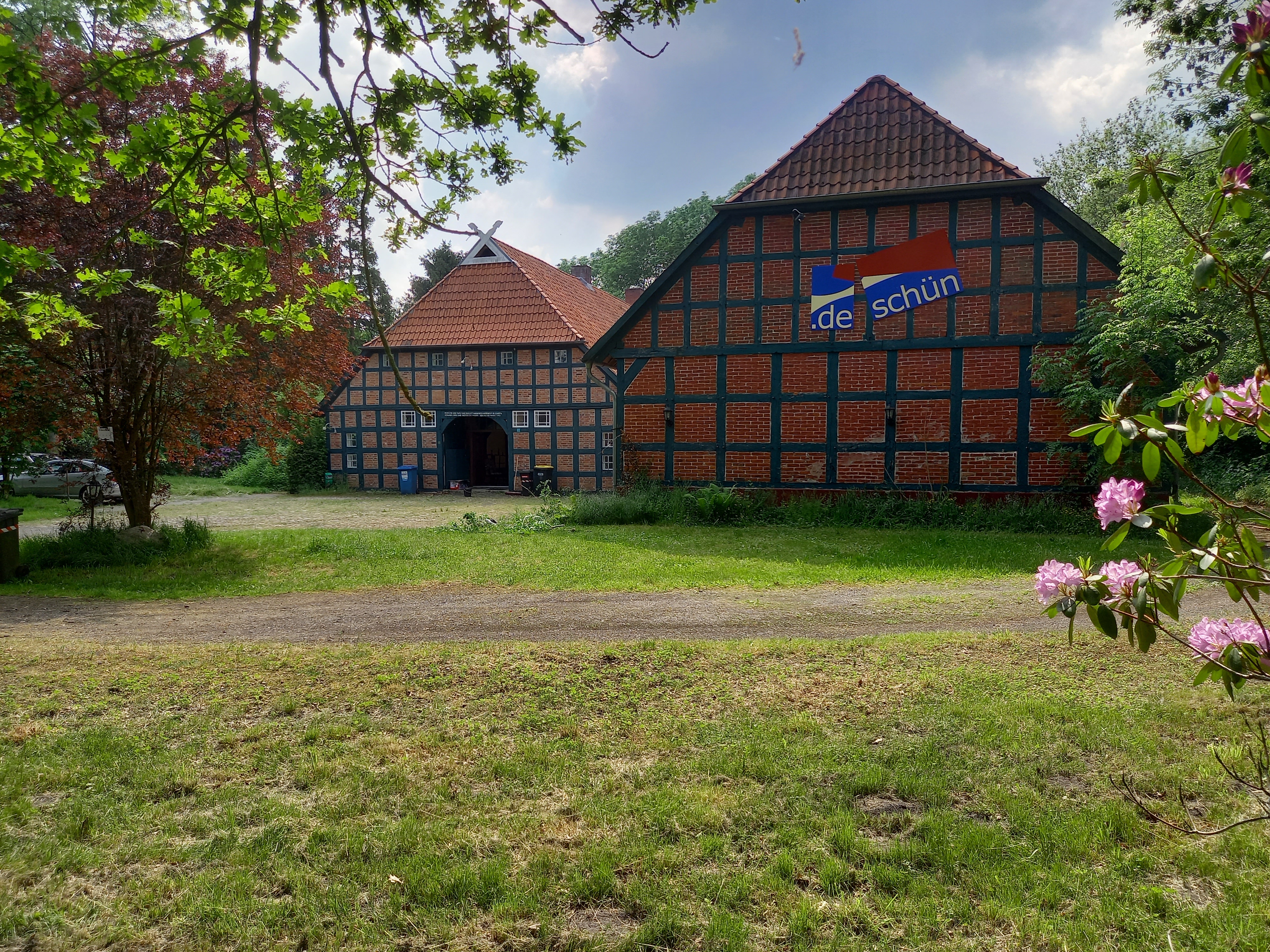 For the Kiwi Lodge, five rooms, each with a bathroom, were constructed in 2022 at the rear of the building away from the roadside. An outdoor sitting space on the balcony overlooks the garden and surrounding pastures. A neat local restaurant 'Heidejäger' with delicious food at moderate prices is located straight opposite the farm. The area invites you for a walk, a hike, cycling or riding.